Financial
Instant
Issuance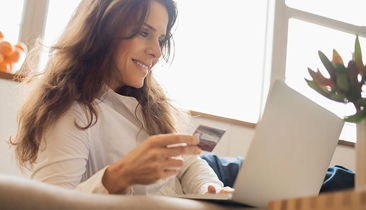 Multicard's solutions for the financial sector can handle the banking industry's strict requirements and regulations. From EMV compliant fulfillment, to instant in-house issuance of financial cards, Multicard will help you build a customized solution to meet your needs.
Are you ready for the shift to EMV?
The US market is moving to EMV chip technology on financial cards. EMV chip technology helps to reduce card fraud in a card–present environment, provides interoperability with global issuers, and enables safer and smarter transactions.
The liability shift change date in 2015 and the implementation date for the fuel industry in 2020 means that now is the time to plan and implement the upgrade to chip card technology.
Multicard can help you with your life cycle financial card program:
Consulting
Project Management
EMV Chip Card Design
Secure Fulfillment Facilities
Order Processing
Cycle Planning
Additionally, Multicard can help with your organization's needs for employee photo ID, visitor management, logical and physical security, surveillance, and more.
Have questions about our financial system solutions? Contact us today at sales@multicard.com or call us at 1-888-383-6083.