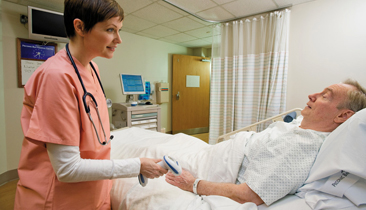 To succeed in today's competitive healthcare environment, you need to drive patient loyalty, reduce operating costs and implement a strong plan for HIPAA/JCAHO compliance.
We can help you achieve all of these objectives. Multicard Healthcare Solutions make patient- provider interactions more satisfying for consumers - and more efficient, secure and profitable for you. Our modular solutions leverage technologies such as digital imaging, magnetic stripes, bar codes, the Internet - even smart cards with biometrics and two-factor authentication - to let you more efficiently manage your patient and staff identification, provider authentication, membership and forms management functions at a lower cost. They also help safeguard critical information stored in your networks and databases, and open a clear migration path to technologies you will need to comply with HIPAA/JCAHO.
Multicard
specializes
in:
Positive Patient Identification
Electronic Security
Medical Tracking
Bar-coded Wristband/ Label Issuance
Wireless Mobile Solutions
Bedside Registration
Loyalty Programs
Have questions about our healthcare system solutions? Contact us today at sales@multicard.com or call us at 1-888-383-6083.