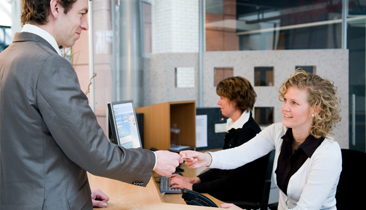 Multicard's Photo ID, access control, smart cards and web-based products give enterprises of all sizes the ability to identify employees, contractors, visitors and even assets while also controlling access to its facilities. We provide support to the specific needs of many corporate markets including: banks, credit unions, health clubs, YMCAs, restaurants, manufacturing facilities, loyalty programs, business offices and more.
Multicard specializes in:
Large & Small-Scale Credential Solutions
Physical Access Control
Logical Access Control
Loyalty Programs
Web-Based Solutions (Identification/ Credentialing/ Visitor Management)
Reporting Functionality
Have questions about our enterprise and small business system solutions? Contact us today at sales@multicard.com or call us at 1-888-383-6083.